How to find Jobs on Twitter,Galway Job News Issue #36
Hello all,
Welcome to Edition 36 of Galway Job Connector's Newsletter! 421 of you are reading this ! Please share it with someone who is looking for a job in Galway. Want to find out more about about me, click here.
It's the bank holiday in Ireland, and it's hot hot hot ( 25+ degrees) .
Please take a moment to complete a quick survey here as I'd like to get a better idea who my audience is!
The idea of this newsletter is to give you tips and insights in the Galway job market, who is hiring, what skills those employers are looking for( and if you don't have those skills yet), how to get them.
Find me on Facebook and on Twitter. Archive is here
Next Weeks Newsletter will be about Governmental agencies offering support to jobseekers.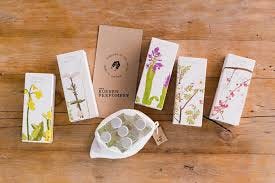 Gift for Father's day? Click on the image, and get 5 Euro Off
How to find a job in Galway on the Twitter machine
There are many places you can go to find a job, and Twitter is another place I recommend you take a took:)
Check out this tutorial by tweetinggoddess to brush up on your Twitter skills :)
Twitter is all about hashtags ( they look like this #) followed by a word.
These are the key words you want to search for: #jobs #jobfairy #galway #galwayjobs . The combination that works best is #jobfairy #galway or just #galway if want to see all Tweets related to Galway.
Twitter also has the feature of creating lists, enabling you to "bookmark" companies you are interested in. I have started to create Twitter list for Recruitment Companies in Galway, Governmental Bodies, it's work in progress. Follow me on Twitter, find my lists and follow them!
Galway Jobs I came across
Omey in Connemara is looking for a priest(part-time)
Growremote is hiring a General Manager, you can be based anywhere in Ireland
If you want to help sewing face masks for carers in Galway, join this Facebook group, they are looking for sewists in Galway, and funds to purchase materials.
You can now join as a self employed Sewist, find out more on their new Facebook page called the Mask Makery.
Press Articles/Media
Regeneron announces 60 new jobs for Limerick
Having reached a milestone of employing 1,000 people at its facility in Raheen, Limerick, the biotechnology company has said it will recruit for a further 60 positions at the site. It's an option to commute from Galway, so I thought I'd mention it
www.siliconrepublic.com • Share
Tens of thousands of workers to be moved from pandemic payment to jobseekers benefit
Galway Bay fm newsroom – Tens of thousands of workers on the Pandemic Unemployment Payment are to be moved to jobseekers' benefit. The Sunday Times reports ministers will present the plan to cut back the payment for part-time workers next week.
Kilkenny-based Entegro creates 50 jobs from broadband contract
Telecommunications firm Entegro is creating up to 50 jobs following a contract win with the State's National Broadband Plan. Probably not realistic to commute, but still got to know.
Green light for 100 new homes in east of Galway City
Local residents have lost their battle against plans for the construction of more than 100 apartments and houses in Ballybrit which they believe will worsen an already chaotic traffic situation – a daily feature on AA Roadwatch radio reports prior to Covid-19. It's a fine line between a huge housing need versus being stuck in traffic…
The 'High Road' Back to Work: Developing a Public Employment Eco System Tickets, Fri 5 Jun 2020 at 10:00 | Eventbrite
Eventbrite - Dr Mary Murphy presents The 'High Road' Back to Work: Developing a Public Employment Eco System - Friday, 5 June 2020 - Find event and ticket information. Lot's of interesting findings about policy, lessons learnt from previous downturns/recessions/depressions and the way forward.
Women returning to work from maternity leave can now access TWSS
The Temporary Wage Subsidy Scheme (TWSS) has been amended to allow women who were on maternity leave to access the payment. Revenue has agreed that this provision will be implemented retrospectively from 26 March for employees who were retained on payroll by their employers.
Other Resources
Check out the weekly Job bulletins, published on a Thursday by Galway Rural Development This is a unique resource to get an overview of jobs advertised in local papers, some online jobs, combined with information about CE schemes and training opportunities. Subscribe at the bottom of their page
Growremote & remote job board & all about remote jobs in Ireland!
https://www.covidresponsejobs.com/ Subscribe to their newsletter and get jobs delivered to your inbox( check your spam folder!)
https://hbsrecruitmentservices.ie/ Help the HSE/ Register your interest (mostly unpaid, some paid)
https://www.volunteer.ie/about-us/covid-19/ To register to volunteer in your community
https://www.activelink.ie/vacancies Volunteer/paid jobs in the social sector - (get jobs delivered to your inbox, subscribe to their weekly E-Bulletin)
Best website to check for jobs advertised in shopwindows in restaurants, shops, hotels in Galway City is
job section of the Galway Advertiser
jobs on Stateboards.ie
jobs on publicjobs.ie
Electronic Arts Jobs - relocation offered in some cases
Some jobs are not specific to Galway, and can be done from anywhere in Ireland. Shopify, Ebay, Amazon, Hubspot, Apple , Wayfair are all hiring remotely. This list however only scratches the surface. Best to visit the jobboard from Growremote who have their finger on the pulse on remote jobs in Ireland and also offer guidance and support on finding a remote jobs, courses and much more!
If you made it this far, thank you for reading my 36th Newsletter! Give me the thumbs up or down, so I know if you find this edition interesting or drop me an email
Greetings from a sweltering Galway,
Katleen
Monthly Galway Digest : News, job resources, events
If you don't want these updates anymore, please unsubscribe here.
If you were forwarded this newsletter and you like it, you can subscribe here.
Powered by Revue
Belfield House, Skehanagh, Peterswell, Co. Galway H91 EF9N